Pylons for Transmission lines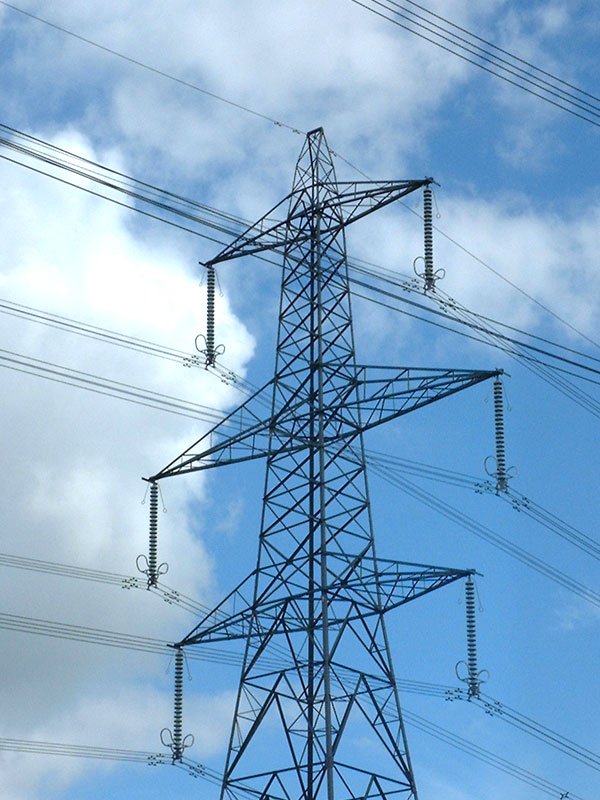 Integrated SOLUTIONS
VIOMEK SA offers COMPLETE SOLUTIONS with study - design (according to EC3), construction and installation (according to EN1090-1 & -2 & EXC-3) for steel pylons of transmission and distribution lines.
Steel transmission and distribution line pylons are categorized into the following types:
Reticulated Pillars
Pillars of polygonal cross-section (monotubular)
Lattice towers are used for large heights and large loads and in cases where there are no space restrictions, and no urban and suburban landscape disturbance.
Multitubular pylons are ideal in terms of ease of foundation and assembly and are suitable in terms of appearance for urban and suburban areas.
Μερικά απο τα κυριότερα μας έργα:
Πολυγωνικοί Πυλώνες MONOTUBULAR 150kV, παράκαμψης Αιγίου: 13 πυλώνες
Πολυγωνικοί Πυλώνες MONOTUBULAR 150kV, Πυλαία Θεσσαλονίκης: 2 πυλώνες
Πολυγωνικοί Πυλώνες MONOTUBULAR 150kV, 31 πυλώνες 42,5m (ΔΕΗ)
Πύργοι γραμμών μεταφοράς ηλ/κής ενέργειας LATTICE TOWERS 400kV (105 πυλώνες)
Πύργοι γραμμών μεταφοράς ηλ/κής ενέργειας LATTICE TOWERS 150kV διασύνδεση αιολικού πάρκου Περγαντή: 27 πυλώνες