TELECOMMUNICATIONS TOWERS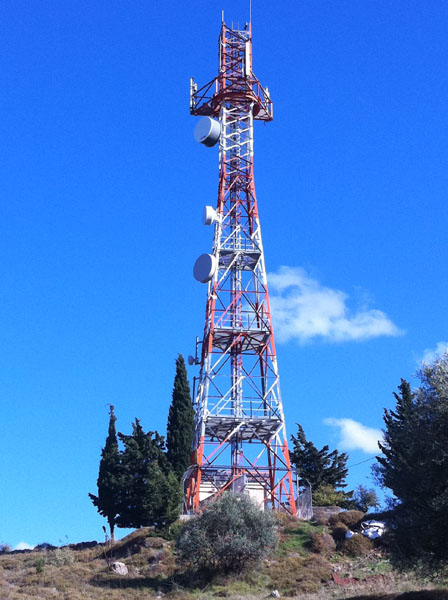 Integrated SOLUTIONS
VIOMEK ABEE, offers INTEGRATED SOLUTIONS with study - design (according to EC3), construction and installation (according to EN1090-1 & -2 EXC-3) for steel telecommunication towers.
Telecommunication towers are categorized into the following types:
Reticulated Pillars
Pillars of polygonal cross-section
Pillars of various types
Reticulated pillars are used for large heights, large equipment loads (antennas) and where reduced oscillation is required.
Polygonal towers are ideal in situations where space is limited, the terrain is difficult with steep slopes and their comparative advantage (compared to lattice towers) is the ease of foundation, erection and the minimal disturbance they offer to the urban and suburban landscape.
Pillars of various types are usually self-supporting masts which are designed in such a way that they can be detachable structures and can be dismantled and transported.
Some of our major projects:
Construction and installation of 101 20-35m high pylons for the radio coverage of the GSM-R antenna system of Hellenic Railways
Construction and galvanizing of COSMOGROUND HEAVY & LIGHT DUTY type, mobile telephony pillars from 19m - 31m (customer EDIL & DATAKAT for end user COSMOTE & VODAFONE).
Construction and galvanization of HEAVY & LIGHT DUTY LATTICE MAST 30m, 32m, 42m, 48m & 54m mobile telephony pylons (EDIL & DATAKAT customers for end user COSMOTE & VODAFONE).